Sponsored by: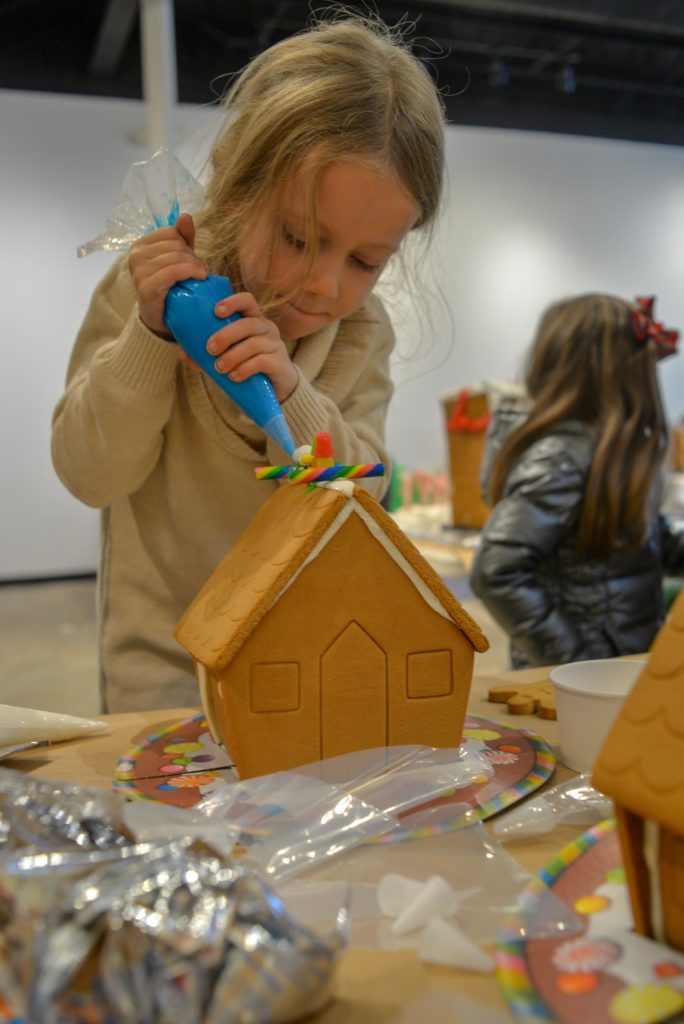 Gingerbread Jr. is a non-competitive house decorating party for kids 14 and younger. Participants will receive an assembled gingerbread house, icing, and some candy and decorations. Multiple kids can decorate one house. More information about Gingerbread Jr. will be coming soon!

Kids are welcome to bring their own candy and decorations, also. An adult needs to supervise during decorating, but remember that this party is all about letting kids' creativity fly.

Houses may be displayed at the Gingerbread House Competition site and picked up later, or participants can take them home immediately to spread the gingerbread joy.

All proceeds from Gingerbread Jr. will benefit a local non-profit.
Registering
The youth must be age 14 or younger. Online registration reserves a gingerbread house kit for the youth. Spaces are limited. Once capacity is reached, names will be added to a waitlist. Registration for this event indicates that you have read and agreed to the terms and conditions.

You can also sponsor a child who has been nominated by a teacher, tutor, or adult leader for a need-based scholarship for the Gingerbread Jr. youth decorating party. Your donation will allow a child to participate in the event with an accompanying adult.

Sponsor a Gingerbread Jr. registration!
Check-In Process
At check-in, the youth will receive a gingerbread house and decorating kit. An adult must supervise the youth throughout the event. Registered entrants must check in by 11 a.m. or their reserved kit may be given to someone on the waitlist.
For people on the waitlist, arrive between 11-11:15 to see if a space has opened up. The Guild cannot notify you ahead of time if a kit is available.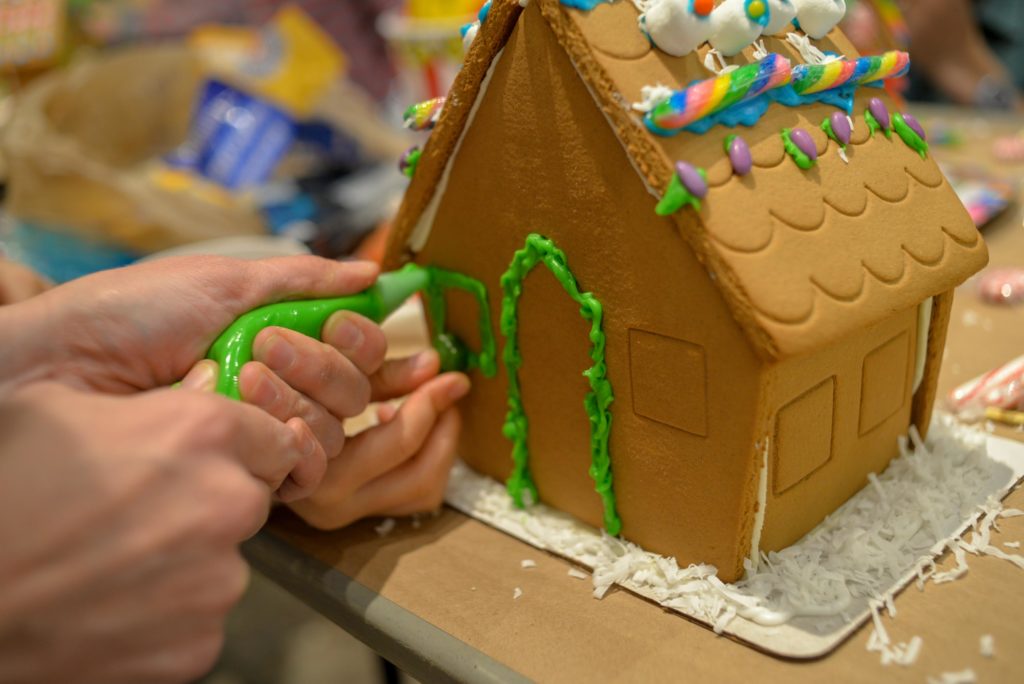 Display and Pickup
After the party, the participant may choose to display the house for public viewing or take the house home immediately. If the house is displayed, it must be picked up by the announced deadline. If you do not intend to pick up the house, you must let us know before you leave the Gingerbread Jr. event. All houses not picked up will discarded or distributed at the discretion of the Guild.
Film Release Notification
The adult who registers the youth as an participant recognizes that photography and video recording may be occurring throughout the event to be used as promotional material for the Guild and the Annual Gingerbread Competition. The Guild will ask for written permission to photograph and use the images of the participant, the adult, the house decorating, and those likenesses for promotional use. Participation is not dependent on agreement to have likenesses used by the Guild.